Cookies
The Best Peanut Butter Cookies Recipe You Need to Try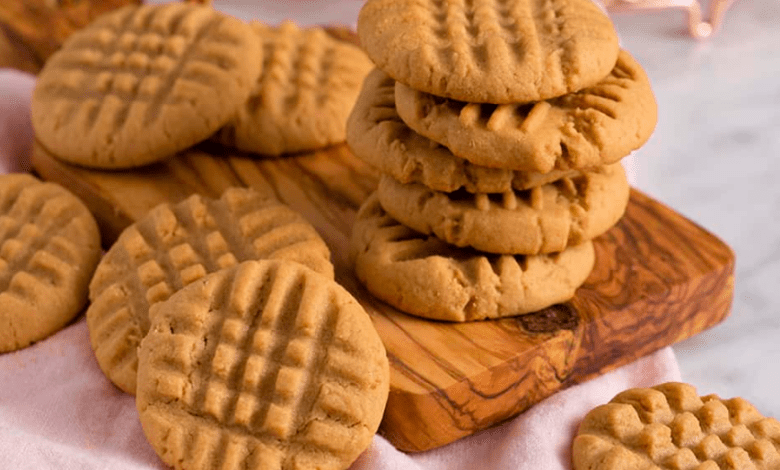 If you love peanut butter, you'll love these soft and chewy peanut butter cookies. This classic recipe is quick and easy to make with just a few simple ingredients. Perfect for sharing with friends and family, or just enjoying as a delicious treat for yourself.
Ingredients:
| Ingredients | Amount |
| --- | --- |
| Unsalted butter softened | 1/2 cup |
| Creamy peanut butter | 1/2 cup |
| White granulated sugar | 1/2 cup |
| Brown sugar, packed | 1/2 cup |
| Egg | 1 |
| Vanilla extract | 1 tsp |
| All-purpose flour | 1 1/4 cups |
| Baking soda | 3/4 tsp |
| Salt | 1/2 tsp |
Instructions:
Preheat your oven to 375°F (190°C). Line a baking sheet with parchment paper.
In a large bowl, cream together the butter, peanut butter, white granulated sugar, and brown sugar until light and fluffy.
Beat in the egg and vanilla extract.
In a separate bowl, whisk together the flour, baking soda, and salt.
Gradually mix the flour mixture into the butter mixture until just combined.
Use a cookie scoop or spoon to drop dough onto the prepared baking sheet, spacing them about 2 inches apart.
Use a fork to flatten each cookie slightly and create a criss-cross pattern on the top.
Bake for 10-12 minutes, or until the edges are golden brown and the centers are set.
Allow the cookies to cool on the baking sheet for 5 minutes before transferring them to a wire rack to cool completely.
Enjoy your delicious homemade peanut butter cookies!
Tips:
For a crunchier texture, try adding chopped peanuts to the dough.
If you prefer a sweeter cookie, increase the amount of white granulated sugar.
If you don't have creamy peanut butter, you can use chunky instead.
Store the cookies in an airtight container at room temperature for up to a week.