Cookies
Delicious and Easy Snickerdoodle Cookies Recipe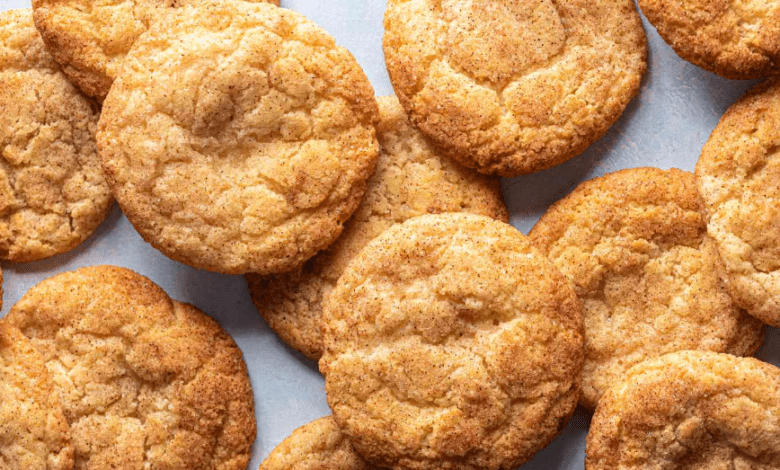 Snickerdoodle cookies are a beloved classic, with their soft and chewy texture and warm cinnamon-sugar flavor. They're perfect for any occasion, whether you're looking for a sweet treat to enjoy with your morning coffee or a dessert to share with friends and family. This recipe is easy to make with just a few simple ingredients, and is sure to be a hit with anyone who tries them!
Ingredients:
| Ingredients | Amount |
| --- | --- |
| Unsalted butter softened | 1 cup |
| White granulated sugar | 1 1/2 cups |
| Eggs | 2 |
| All-purpose flour | 2 3/4 cups |
| Cream of tartar | 2 tsp |
| Baking soda | 1 tsp |
| Salt | 1/4 tsp |
| White granulated sugar | 3 tbsp |
| Ground cinnamon | 1 tbsp |
Instructions:
Preheat your oven to 375°F (190°C). Line a baking sheet with parchment paper.
In a large bowl, cream together the butter and 1 1/2 cups of sugar until light and fluffy.
Beat in the eggs.
In a separate bowl, whisk together the flour, cream of tartar, baking soda, and salt.
Gradually mix the flour mixture into the butter mixture until just combined.
In a small bowl, mix the remaining 3 tablespoons of sugar and the ground cinnamon.
Use a cookie scoop or spoon to form dough balls about 1 1/2 inches in diameter.
Roll the dough balls in the cinnamon-sugar mixture until they are fully coated.
Place the dough balls onto the prepared baking sheet, spacing them about 2 inches apart.
Bake for 8-10 minutes, or until the edges are golden brown and the centers are set.
Allow the cookies to cool on the baking sheet for 5 minutes before transferring them to a wire rack to cool completely.
Enjoy your delicious homemade snickerdoodle cookies!
Tips:
For a softer cookie, reduce the baking time by 1-2 minutes.
Store the cookies in an airtight container at room temperature for up to a week.