Crabs
Crab Roll Recipe – A Delightful New England Style Treat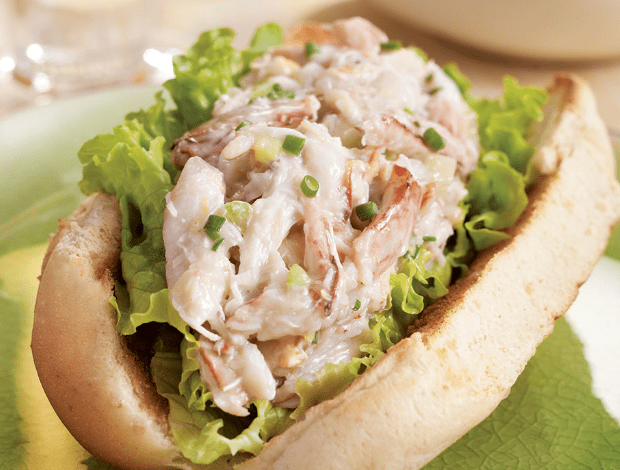 The crab roll is a staple of New England cuisine, featuring juicy and succulent crab meat combined with tangy mayo, celery, and seasonings, all served on a toasted hot dog bun. This simple but flavorful sandwich is perfect for a summer lunch or as a light dinner, and it's a great way to enjoy the taste of fresh crab meat without the fuss of cracking shells.
Ingredients:
| Ingredients | Quantities |
| --- | --- |
| Fresh crab meat | 1 lb |
| Mayonnaise | 1/4 cup |
| Celery | 1/4 cup, diced |
| Lemon juice | 1 tbsp |
| Worcestershire sauce | 1 tsp |
| Dry mustard | 1 tsp |
| Old Bay Seasoning | 1 tsp |
| Salt and pepper | To taste |
| Hot dog buns | 4 |
| Butter | 1/4 cup, melted |
Preparation:
Pick through the crab meat to remove any shells or cartilage, then set aside.
In a large bowl, mix together the mayonnaise, celery, lemon juice, parsley, Old Bay seasoning, salt, and pepper. Stir in the crab meat until well combined.
Preheat a griddle or large pan over medium heat.
Split each hot dog bun lengthwise, brush with butter, and place on the griddle or in the pan, cut side down. Toast until golden brown, about 2 minutes.
Spoon the crab mixture onto the toasted buns, filling each one generously. Serve hot.