Prawns
Fresh and Flavorful: Prawn and Avocado Salad Recipe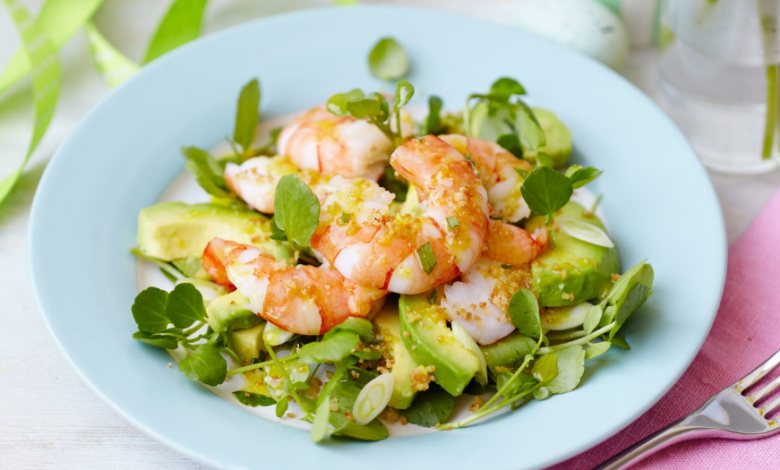 This Prawn and Avocado Salad recipe perfectly blends sweet, savory, and tangy flavors. The juicy prawns, creamy avocado, and zing of lime juice make it a perfect dish to enjoy on a summer day. This recipe is easy to make and impress your friends and family. Serve it as a starter or a light lunch, it's a great way to add some seafood to your diet.
Ingredients:
| Ingredient | Quantity |
| --- | --- |
| Prawns | 1 lb |
| Avocados | 2 |
| Red Onion | 1/4 |
| Cilantro | 1/4 cup |
| Lime Juice | 2 tbsp |
| Honey | 1 tsp |
| Salt and Pepper | To taste |
| Mixed Greens | For serving |
Instructions:
In a large bowl, combine the prawns, avocados, red onion, and cilantro.
In a small bowl, whisk together the lime juice, honey, salt, and pepper. Pour the dressing over the prawn and avocado mixture and toss to combine.
Serve the salad on a bed of mixed greens.
Enjoy this delicious and healthy Prawn and Avocado Salad recipe that is sure to delight your taste buds!