Lobster
Luscious Lobster and Creamy Avocado Salad Recipe: A Perfect Summer Dish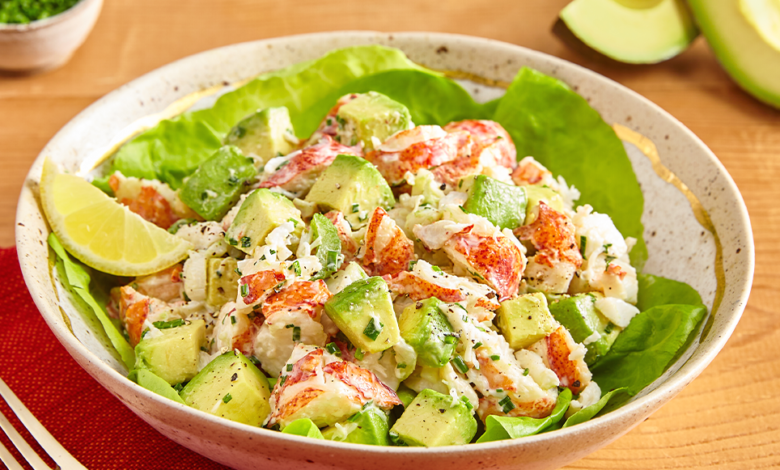 Lobster and avocado are two ingredients that complement each other perfectly, with the lobster providing a sweet, succulent flavor and the avocado adding a rich, creamy texture. This Lobster and Avocado Salad recipe is a simple, yet elegant dish that makes a perfect summer meal. Whether you're serving it as a main course or as a light lunch, this salad is sure to impress your guests.
Ingredients:
| Ingredient | Amount |
| --- | --- |
| Lobster Tails | 2 large |
| Avocados | 2 |
| Red Onion | 1/2 |
| Cherry Tomatoes | 1/2 cup |
| Cilantro | 2 tbsp. |
| Lime Juice | 1 tbsp. |
| Salt and Pepper | to taste |
| Olive Oil | 1/4 cup |
Instructions:
Cut the steamed lobster meat into bite-sized pieces and set aside.
In a large mixing bowl, combine the diced avocado, red onion, cherry tomatoes, cilantro, and lime juice.
Gently fold in the lobster meat and season the salad with salt and pepper to taste.
In a small mixing bowl, whisk together the extra-virgin olive oil and 1 tbsp. of lime juice.
Drizzle the dressing over the lobster and avocado salad.
Serve immediately and enjoy!