Lobster
Lobster and Shrimp Gumbo: A Delicious Seafood Stew Recipe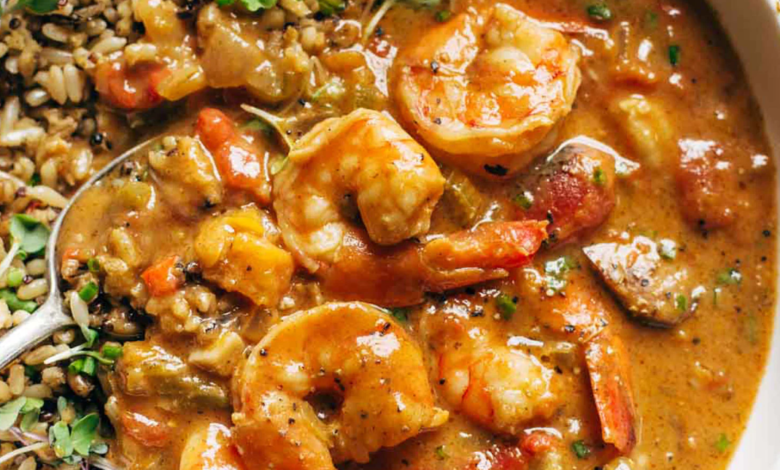 Gumbo is a popular stew dish in Southern Louisiana, made with a roux base and various ingredients such as meats, seafood, vegetables, and spices. This recipe for lobster and shrimp gumbo takes the classic dish to the next level by adding succulent lobster and juicy shrimp to the mix. The result is a rich, flavorful stew that's perfect for a special occasion or a cozy night in.
Here's a step-by-step recipe for making delicious lobster and shrimp gumbo, along with a handy ingredients table for easy reference:
Ingredients:
| Ingredient | Quantity |
| --- | --- |
| Lobster meat | 1 lb. |
| Raw shrimp | 1 lb. |
| Andouille sausage | 12 oz. |
| Onion | 1 medium, diced |
| Bell pepper | 1 medium, diced |
| Garlic | 4 cloves, minced |
| Flour | 1/4 cup |
| Okra | 1 cup, sliced |
| Chicken broth | 4 cups |
| Tomatoes | 2 medium, chopped |
| Thyme | 1 tsp. |
| Cayenne pepper | 1 tsp. |
| Bay leaves | 2 |
| Rice | 4 cups |
| Green onions | 1/4 cup, chopped |
| Parsley | 2 tbsp. chopped |
Instructions:
In a large saucepan, heat the oil over medium heat.
Add the flour to the pan and whisk continuously to form a roux. Cook until the roux turns a deep, rich brown color, about 10-15 minutes.
Add the onion, green pepper, and garlic to the pan and cook until softened, about 5 minutes.
Stir in the seafood stock, tomato sauce, thyme, basil, oregano, paprika, cayenne pepper, salt, pepper, and bay leaf. Bring to a simmer.
Add the lobster meat and shrimp to the pan and cook until the shrimp are pink and the lobster is heated through about 5-7 minutes.
Serve the gumbo over a bed of cooked white rice, garnished with chopped green onions and parsley.
Enjoy this delicious lobster and shrimp gumbo, a tasty twist on the classic Southern stew dish. The combination of tender lobster and juicy shrimp with a rich roux base and spices creates a comforting and satisfying meal that's sure to impress. Serve with a side of crusty bread or cornbread for a complete meal.