Lobster
Indulge in Luxury with this Delicious Lobster Newberg Recipe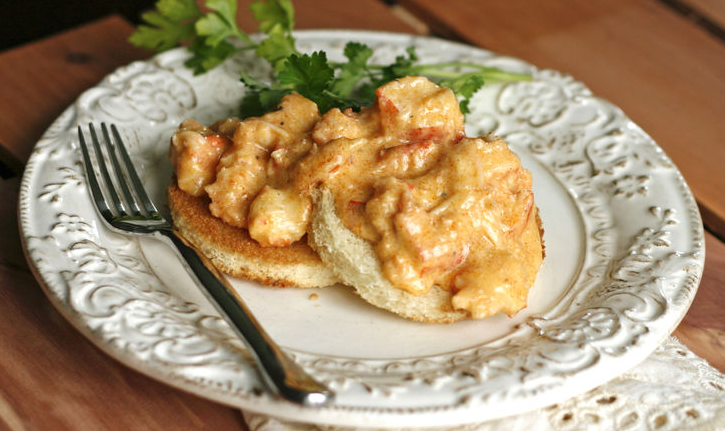 Lobster Newberg is a classic dish that is sure to impress any dinner guest. The combination of succulent lobster meat and a rich, buttery sauce makes for a decadent and satisfying meal.
Ingredients:
| Ingredients | Quantity |
| --- | --- |
| Cooked Lobster Meat | 1 lb |
| Butter | 2 tablespoons |
| Flour | 2 tablespoons |
| Heavy Cream | 1 cup |
| Dry Sherry | 1/2 cup |
| Cayenne Pepper | 1/4 teaspoon |
| Nutmeg | 1/4 teaspoon |
| Salt | as per taste |
| Pepper | as per taste |
| Egg Yolks (Optional) | as per taste |
| Fresh Parsley | for garnish |
Instructions:
In a medium saucepan, melt the butter over medium heat. Add the flour and stir until well combined.
Slowly pour in the heavy cream and sherry, whisking continuously until the mixture thickens.
Add the cayenne pepper, nutmeg, and salt and pepper to taste. If desired, you can add a couple of egg yolks to give the sauce a creamier consistency.
Gently fold in the cooked lobster meat.
Serve the Lobster Newberg over toast points or rice and garnish with fresh parsley.
This dish is perfect for a special occasion or a fancy dinner party. The combination of flavors and textures is sure to delight your taste buds. Serve it with dry white wine or bubbly champagne for an extra luxurious touch.
Remember to use fresh and high-quality ingredients for the best results. Enjoy your delicious Lobster Newberg!