Pudding
Custard Pudding: A Creamy and Delicious Dessert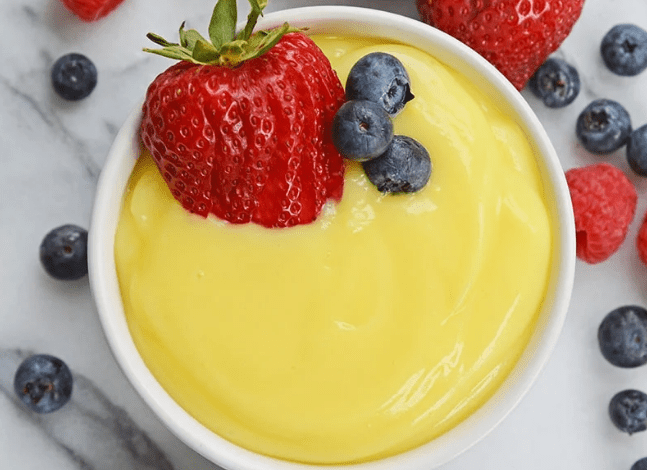 Custard Pudding: A Creamy and Delicious Dessert
Custard pudding is a creamy and delicious dessert that's easy to make and perfect for any occasion. This recipe will show you how to make a simple and delicious custard pudding that's sure to please your taste buds.
Ingredients
| Ingredient | Quantity |
| --- | --- |
| Egg yolks | 4 |
| Granulated sugar | 1/2 cup |
| Whole milk | 2 cups |
| Heavy cream | 1/2 cup |
| Vanilla extract | 1 teaspoon |
Instructions
In a medium saucepan, whisk together the egg yolks, sugar, and a pinch of salt.
Gradually whisk in the milk and cream. Cook the mixture over medium-low heat, whisking constantly until it thickens and begins to boil about 8-10 minutes.
Remove the pan from the heat and whisk in the vanilla extract.
Pour the custard through a fine-mesh strainer into a clean bowl. This will remove any lumps or bits of cooked egg.
Pour the custard into a container and press plastic wrap directly onto the surface to prevent skin from forming.
Refrigerate the custard until chilled, at least 2 hours.