Pudding
Butterscotch Pudding Recipe: A Classic Dessert for Any Occasion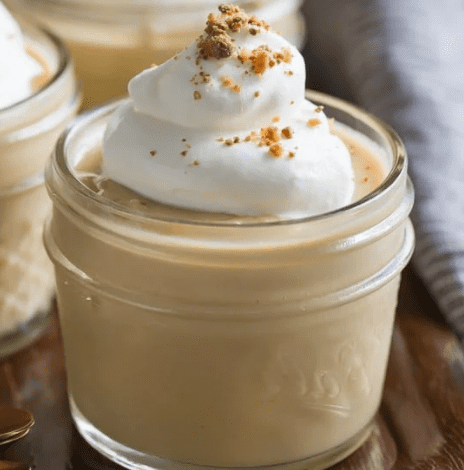 Are you looking for a classic dessert recipe that is easy to make and always a crowd-pleaser? Look no further than butterscotch pudding. This sweet and creamy treat is perfect for any occasion, from family dinners to special occasions. In this article, we will share a delicious butterscotch pudding recipe that is sure to become a favorite in your household. Ingredients:
| Ingredients | Quantity |
| --- | --- |
| Dark brown sugar | 1/2 cup |
| Cornstarch | 2 tbsp |
| Salt | 1/4 tsp |
| Whole milk | 2 cups |
| Heavy cream | 1/2 cup |
| Egg yolks | 3 |
| Unsalted butter | 2 tbsp |
| Vanilla extract | 1 tsp |
Instructions:
In a medium saucepan, whisk together the brown sugar, cornstarch, and salt. Gradually whisk in the milk and cream until the mixture is smooth.
In a small bowl, whisk the egg yolks until well combined. Gradually whisk in about 1/2 cup of the hot milk mixture to temper the eggs, then whisk the egg mixture back into the saucepan.
Cook the mixture over medium heat, whisking constantly, until it thickens and comes to a simmer. Reduce the heat to low and cook for an additional 2-3 minutes, stirring constantly.
Remove the pan from the heat and whisk in the butter and vanilla until the butter is melted and the mixture is smooth.
Pour the pudding into individual serving dishes and let cool to room temperature. Cover with plastic wrap and chill in the refrigerator for at least 2 hours or until set.
Serve chilled, topped with whipped cream or your favorite toppings.
Tips:
Be sure to whisk the mixture constantly while cooking to prevent lumps from forming.
If you prefer a thicker pudding, increase the amount of cornstarch by 1 tablespoon.
For a richer flavor, you can use half-and-half or all heavy cream instead of whole milk.
Add a pinch of sea salt to enhance the butterscotch flavor.