Pudding
Creamy and Delicious Pistachio Pudding Recipe for a Nutty Treat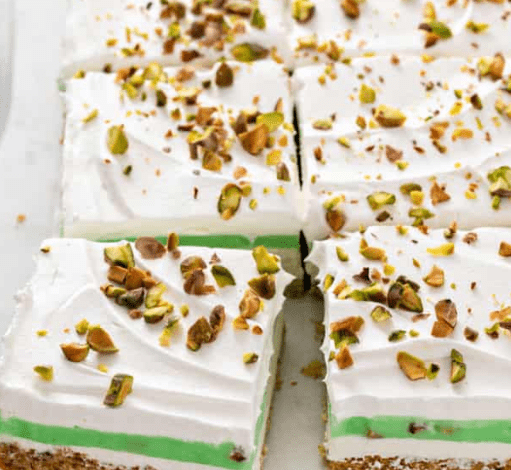 Pistachio pudding is a delicious and nutty dessert that is perfect for any occasion. Whether you're looking for a sweet treat to serve at a party or just want to indulge in a creamy dessert, this recipe is sure to satisfy your cravings. In this article, we will share an easy and delicious pistachio pudding recipe that will become a new favorite in your household.
Ingredients:
| Ingredients | Quantity |
| --- | --- |
| Instant pistachio pudding | 1 package (3.4 oz) |
| Milk | 2 cups |
| Heavy whipping cream | 1 cup |
| Powdered sugar | 1/4 cup |
| Vanilla extract | 1/2 tsp |
| Chopped pistachios | 1/4 cup, plus more for topping |
Instructions:
In a large bowl, whisk together the instant pistachio pudding mix and milk until the mixture is smooth and thickened.
In a separate bowl, beat the heavy whipping cream with an electric mixer on high speed until soft peaks form.
Add the powdered sugar and vanilla extract to the whipped cream and continue to beat until stiff peaks form.
Fold the whipped cream mixture into the pudding mixture until well combined.
Stir in the chopped pistachios.
Pour the pudding mixture into a serving dish or individual dishes.
Cover with plastic wrap and refrigerate for at least 2 hours, or until the pudding is set.
When ready to serve, top with additional chopped pistachios for garnish.
Tips:
For a creamier pudding, use whole milk instead of low-fat or skim milk.
Use high-quality pistachio pudding mix for the best flavor.
Be sure to chill the pudding in the refrigerator for at least 2 hours to ensure that it sets properly.
Add a drop or two of green food coloring for a brighter color.