Fish
The Best Fish Balls in Creamy Tomato Sauce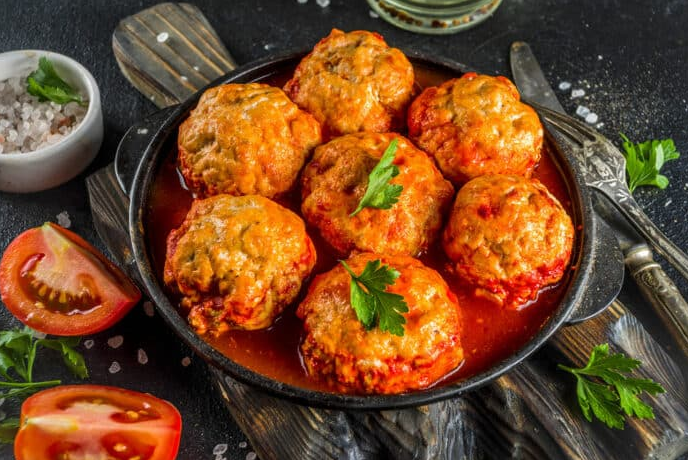 There are many good fish ball recipes. But the recipe for fish balls in creamy tomato sauce is the best. They are prepared in a creamy and easy-to-make sauce.
There's a lot to be said for Fishballs in Creamy Tomato Sauce. They're delicious, they're healthy, and they're easy to make. But what are the best fishballs in creamy tomato sauce?
Well, there are a few things to consider. First, what kind of fish are you going to use? There are many different options, but some of the best are salmon, tuna, and swordfish. Second, what type of tomato sauce are you going to use? The best will always be homemade tomato sauce.
Ingredients :
400g swordfish
50 g grated parmesan
1 egg
1 clove of garlic
2 slices of bread
Parsley
Salt and pepper
For the sauce:
400ml tomato puree
1 clove of garlic
A little olive oil
READ ALSO: FRYING THE PERFECT TUNA STEAK – IT'S THAT EASY
Preparation :
First clean the swordfish by removing the skin and central bone, then cut it into pieces and blend it in a blender.
Mix the fish flesh in a bowl with the chopped parsley and garlic, the egg, the grated cheese, the salt, and the bread.
Mix all the ingredients until well blended, then make balls slightly larger than a walnut.
Prepare the sauce: brown the garlic and oil in a large saucepan, then remove the garlic, add the tomato purée, and salt, and cook for at least 5 minutes.
Then add the meatballs and continue cooking over medium heat, turning them from time to time.
When the sauce is well reduced, season with salt and pepper, then serve the fish balls in the creamy tomato sauce.