Cake
Clementine Cake With the Thermomix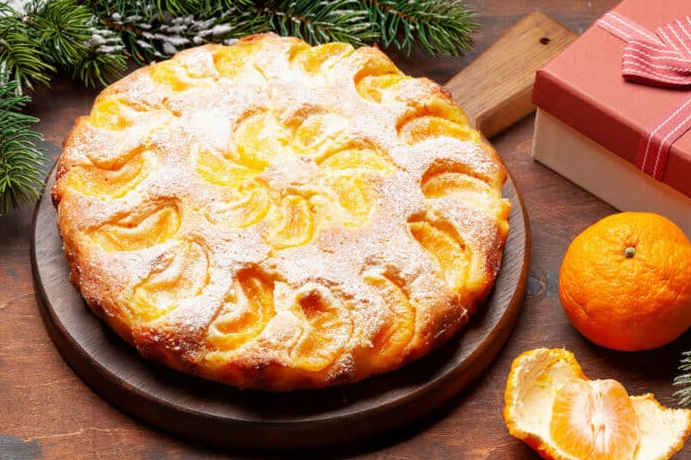 With the arrival of winter, nothing like a sweet and tangy cake to put you in the holiday spirit. If you're looking for something a little different, try this Thermomix Clementine Cake Recipe.
Perfect for dessert, this cake is sure to tantalize your taste buds and add a zesty touch to your baking repertoire. Made with few ingredients and without artificial flavors or preservatives, this cake is the perfect embodiment of the winter season.
Not only is it easy to make and deliciously flavorful, but it's also sure to impress your family and friends. The Thermomix makes it possible to have this delectable cake on the table in no time, whatever your schedule.
So read on and find out how you can create this sweet and tangy masterpiece from the comfort of your own kitchen.
Ingredients :
4 medium-sized clementines
250g of flour
180g sugar
2 eggs
1 sachet of vanilla sugar
90g oil
1 packet of baking powder
READ ALSO: JUICY FRENCH TOAST CAKE WITH CHERRIES AND CHOCOLATE
Preparation :
Start preparing this seasonal clementine cake.
Peel, then cut the clementines into 4, then put them in the bowl of the Thermomix with the eggs,
vanilla sugar
and sugar then program for 2 minutes at 50° at speed 6.
Add the oil then mix for another 10 seconds at speed 6. Then add the flour and the baking powder then mix for 20 seconds at speed 5.
Butter and flour a mold then pour the batter into it, then put your Clementine cake prepared in the Thermomix to bake in the oven preheated to 180° for 35 to 40 minutes. Leave to cool before tasting.