Fish
Perfectly Pan-Seared Scallops: A Simple and Delicious Recipe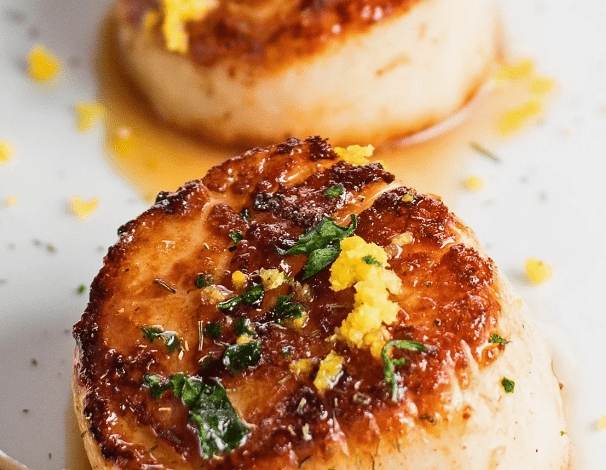 Pan-seared scallops are a luxurious and delicious seafood dish that is surprisingly easy to make at home. This recipe will show you how to achieve a crispy, golden crust on the outside and a tender, succulent interior. Serve them as an appetizer or entree with some sides, and you'll have a restaurant-worthy dish in no time.
Ingredients:
| Ingredients | Quantity |
| --- | --- |
| Sea scallops | 12-16 |
| Olive oil | 2 tbsp |
| Butter | 1 tbsp |
| Salt | to taste |
| Pepper | to taste |
| Lemon wedges | for serving |
| Fresh parsley or chives | (optional) |
Instructions:
Pat the scallops dry with paper towels.
Season the scallops with salt and pepper.
Heat a large skillet over high heat. Once the skillet is hot, add the olive oil and butter.
Once the butter has melted, add the scallops to the skillet.
Cook the scallops for 2-3 minutes on one side, or until they have a golden brown crust.
Flip the scallops and cook for an additional 1-2 minutes on the other side.
Remove the scallops from the skillet and place them on a plate.
Serve the scallops with lemon wedges and garnish with fresh parsley or chives, if desired.
Pan-seared scallops are a delicious and elegant dish that is perfect for a special occasion or a quick weeknight dinner.