Beef
Perfect Beef Burger Recipe: Juicy and Flavorful Every Time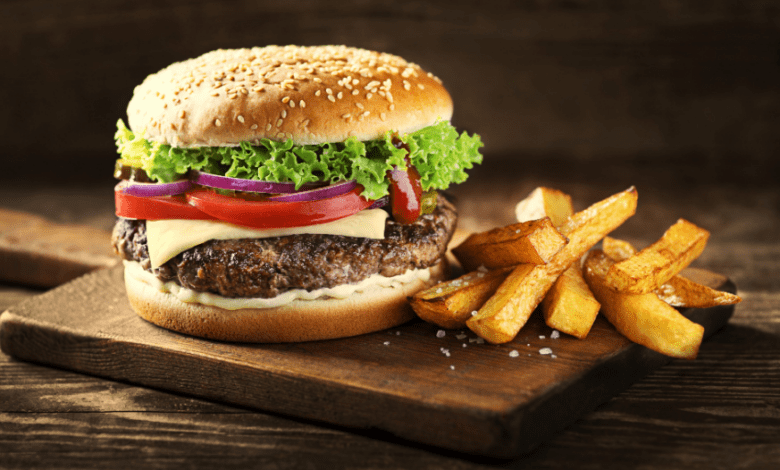 Perfect Beef Burger Recipe: Juicy and Flavorful Every Time
There's nothing quite like a juicy, flavorful beef burger straight off the grill. If you want to make the perfect beef burgers at home, this recipe is for you. With just a few simple ingredients and a bit of technique, you'll be able to make burgers that are juicy, flavorful, and oh-so-satisfying. Here's how to do it:
Ingredients:
| Ingredient | Quantity |
| --- | --- |
| Ground Beef | 2 pounds |
| Bread Crumbs | 1/2 cup |
| Egg | 1 |
| Worcestershire Sauce | 1 tablespoon |
| Garlic Powder | 1 teaspoon |
| Onion Powder | 1 teaspoon |
| Salt | 1 teaspoon |
| Black Pepper | 1/2 teaspoon |
Instructions:
In a large bowl, mix together the ground beef, bread crumbs, egg, Worcestershire sauce, garlic powder, onion powder, salt, and pepper until well combined.
Divide the mixture into 4 equal portions and shape each portion into a patty.
Preheat the grill to medium-high heat.
Grill the burgers for 5-7 minutes on each side, or until they reach the desired level of doneness.
Serve the burgers hot, garnished with your favorite toppings such as lettuce, tomato, onion, and pickles.
Tips:
For extra flavor, try adding your favorite seasonings to the burger mixture. Some ideas include chili powder, paprika, and cumin.
If you don't have a grill, you can still make this recipe. Simply heat a large skillet over medium-high heat and cook the burgers for 5-7 minutes on each side, or until they're cooked through.
For a healthier option, try using ground turkey or chicken instead of beef.
This beef burger recipe is sure to become a family favorite. It's easy to make, juicy, and packed with flavor. Give it a try and enjoy!