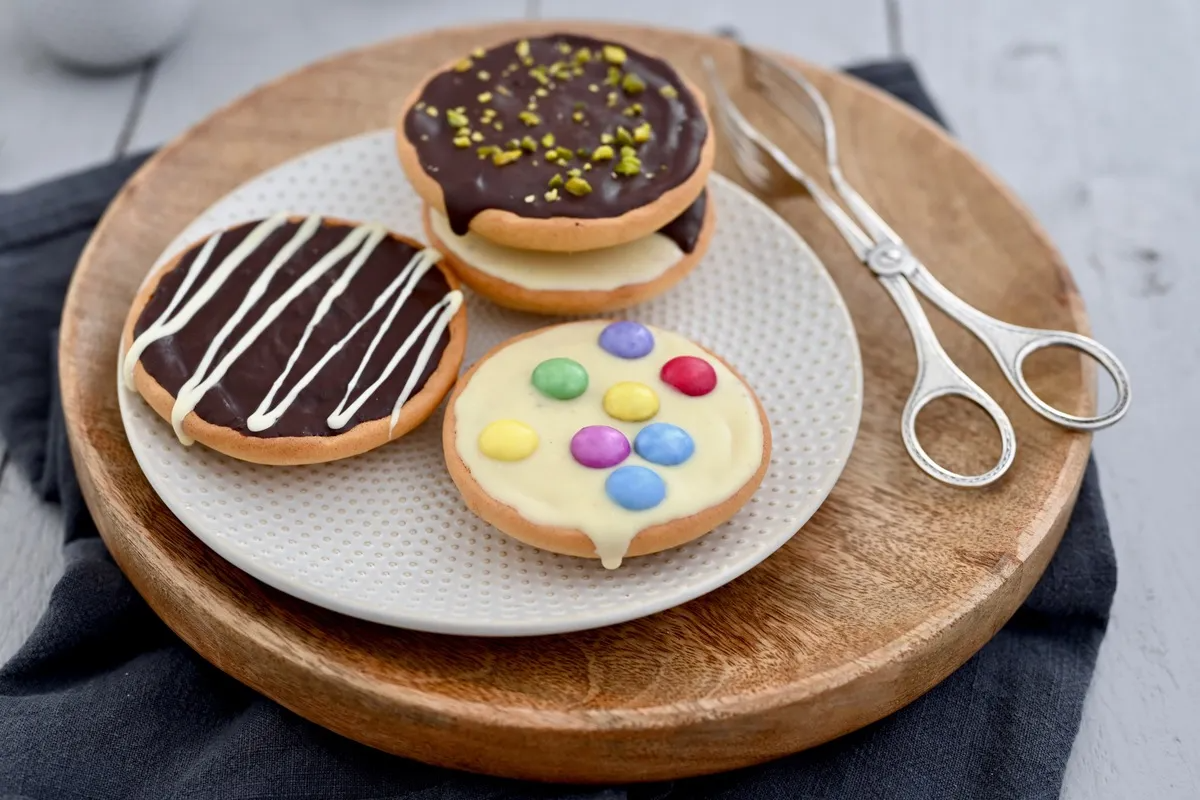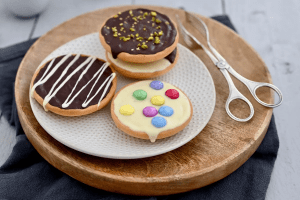 Dear friends, yay, today I can announce that in 2019 there will be a recipe in the KRUPS Prep & Cook Weekend Kitchen. So I am very happy to present you with the #13, suitable for the fifth season, delicious mini-Americans. In the Instagram vote, the Kreppel clearly lost to the Americans with 33%. Maybe I was partly to blame for this clear defeat, since the word Kreppel (also called Berliner, Krapfen or Pancake) doesn't seem to be that well known beyond the Hessian state border. Be that as it may, there are now mini-Americans that taste super delicious and are just as perfect for carnival. I'm actually not so into carnival. Absolutely not, no. I think dressing up is stupid, I don't like the music and I don't tolerate enough alcohol to be able to drink something nice. However, I allowed myself to be persuaded to go to the Hem further Altweiberfasching. We have moved to an absolute carnival stronghold and this in the middle of Hessian Siberia. Who could have guessed?
I have no idea what awaits me there, but I'm looking forward to the good company of my two dear friends and to many Kreppel and mini-Americans. Thanks to the  Prep & Cook or  I Prep & Cook Gourmet these are also very quick and easy to make. I really like using the device to mix dough in it anyway. They are always very fluffy and rise perfectly. Meanwhile, I also have a good repertoire of accessories. One of my favorites is the mini bowl, which is perfect for melting chocolate. With a capacity of 1.4 liters designed for smaller quantities, you can cook, chop and stir in it. Besides melting chocolate, I also like to use the mini bowl to chop herbs, garlic or onions. Everything that is processed in small quantities. It is also practical that it is much easier to clean and all parts can be put in the dishwasher. The scope of delivery includes 4 jars with plastic lids and a baby recipe book,
For 12 Americans:
for the dough:
100 g softened butter
100 g sugar
1 sachet vanilla sugar
2 eggs, size M
50 ml milk
200 g flour
50 g cornstarch
2 tsp baking powder
, to taste some vanilla extract *
for the frosting:
100 g white chocolate
100 g dark couverture
some Smarties , some natural food coloring
if you like  *
Preparation:
Insert the kneading and grinding blade into the Prep & Cook. Place sugar in bowl and grind on speed 10 for 15 seconds. Scrape down the sugar with a spatula and add the butter, vanilla sugar and vanilla extract. Mix on speed 3 for 60 seconds. Now add eggs, milk, flour, cornstarch and baking powder and knead again on speed 4 for 20 seconds.
Line a baking sheet with baking paper and use 2 tablespoons to place 6 small heaps of dough on it in two batches. Alternatively, you can also use a piping bag. Be sure to leave enough space between them as the dough will spread as it bakes. Bake in the lower part of the oven at 180 degrees (top and bottom heat) for about 12-15 minutes until golden. Then take the Mini-Americans out of the oven and let them cool completely.
In the meantime, insert the mini bowl (alternatively the kneading and grinding knife) into the Prep&Cook. Put the white chocolate in the bowl and melt on speed 3, at 45 degrees, for 10 minutes. After approx. 5 minutes scrape the mass down with a scraper and continue the program me. Decant the white chocolate and do the same with the dark chocolate. If you like, you can color the white chocolate with food coloring.
Place the mini Americans with the rounded side in the wells of a muffin tin or on espresso cups so that the frosting does not run when smearing. Now spread as you like and decorate with Smarties.
Dear friends, doesn't that look fantastic? That just screams carnival and is slowly getting me in the mood for the old women's carnival next Thursday. In any case, I am very excited about what awaits me there and hope that it will be bearable to some extent even without a lot of alcohol. But how do you always say it so beautifully? Exactly when you don't expect anything, it's going to be damn good. With this in mind, a triple loud Hemfurth Helau! (Well, I'm pretty good at that, don't you think? ?)
Foolish greetings,
your Recipelabs♥