Meat
Beef Meatballs in Cookeo Tomato Sauce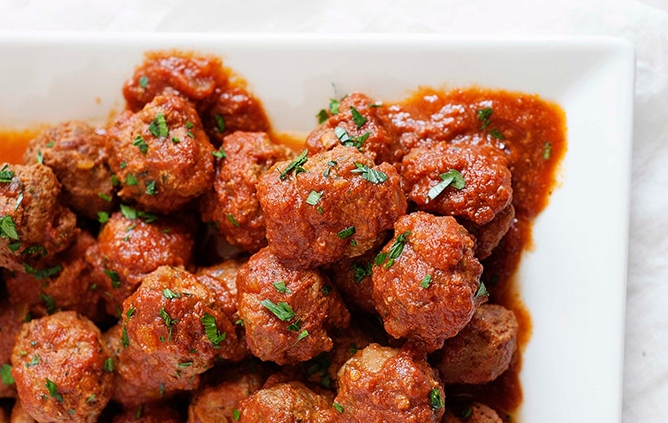 Beef meatballs in tomato sauce with a cooker, are a delicious dish for the whole family.
Very easy recipe to make. Dish to prepare to accompany rice or pasta.
Ingredients :
Ground beef to make 20 meatballs
2 onion
A little chopped parsley
1 box of tomato coulis
salt and pepper
Read Also: BIBIMBAP WITH VEGETABLES AND STRIPS OF BEEF
Preparation :
Start by slicing the onions, then put the onion and the meatballs in the Cookeo bowl.
Cook everything in the golden mode for 2 minutes, add the tomato coulis, then salt and pepper, and stir.
Launch the rapid cooking – under the pressure of your Cookeo for 30 minutes, then sprinkle with chopped parsley.
Finally, serve the beef meatballs in Cookeo tomato sauce with pasta or brown rice.