Crabs
The Ultimate Guide to Making Delicious Crab Rangoon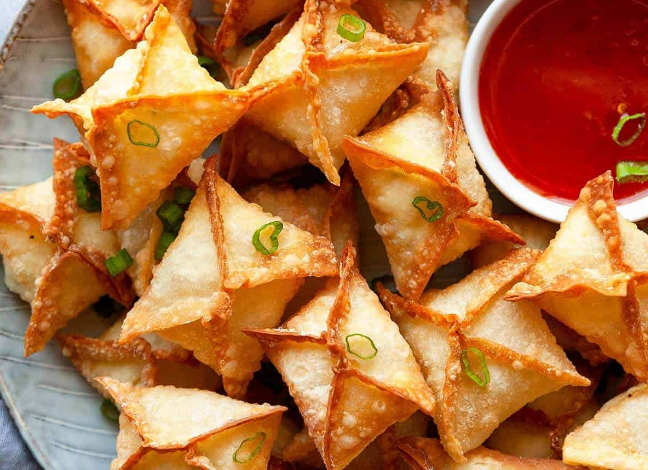 If you're a fan of Asian cuisine, then you've probably come across the famous and tasty appetizer, Crab Rangoon. This crispy and creamy dish is a classic Chinese-American recipe that is a staple in many restaurants and households. It's an easy recipe and is the perfect appetizer for any occasion. In this article, we will provide you with a step-by-step guide to making the ideal Crab Rangoon, complete with ingredients.
Ingredients:
| Ingredients | Quantity |
| --- | --- |
| Cream cheese | 8 ounces |
| Crab meat | 1/2 cup |
| Green onions | 2 |
| Worcestershire sauce | 2 teaspoons |
| Garlic powder | 1/2 teaspoon |
| Salt | 1/4 teaspoon |
| Won ton wrappers | 12 |
| Vegetable oil | for frying |
Instructions:
In a medium bowl, mix together the cream cheese, crab meat, green onions, Worcestershire garlic powder, and salt until well combined.
Take one won-ton wrapper and place a heaping teaspoon of the crab mixture in the center. Fold the wrapper in half to form a triangle, sealing the edges. Repeat with the remaining wrappers and crab mixture.
In a large saucepan, heat about 2 inches of vegetable oil over medium heat until it reaches 375°F.
Carefully place a few of the Crab Rangoons into the hot oil and fry until golden brown, about 2 to 3 minutes. Using a slotted spoon, remove the Rangoons from the oil and place them on a paper towel-lined plate to drain. Repeat with the remaining Rangoons.
Serve the Crab Rangoons hot with sweet and sour sauce or any dipping sauce of your choice.
In conclusion, this Crab Rangoon recipe is the perfect appetizer for any occasion, whether it's a dinner party or a casual get-together with friends. With its crispy exterior and creamy crab filling, this dish is sure to be a hit. Try this recipe today and enjoy the perfect combination of flavors.