Crabs
Spicy Crab Dip: The Perfect Appetizer for Your Next Party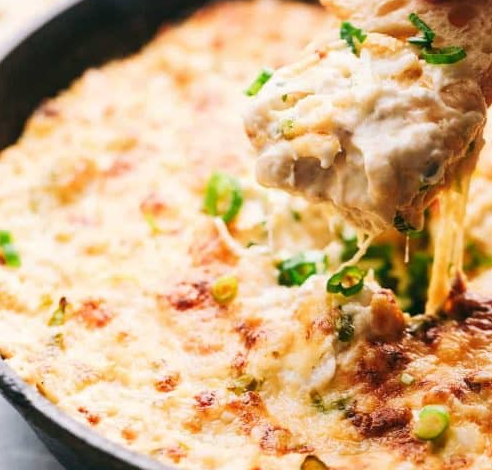 Crab Dip is a creamy, delicious appetizer that is perfect for any occasion. It's quick and easy to make, and packed with the rich, savory flavor of crab meat. This recipe is sure to impress your guests and become a new favorite at your next party.
Ingredients:
| Ingredient | Quantity |
| --- | --- |
| Cream cheese | 8 oz. |
| Sour cream | 1/2 cup |
| Mayonnaise | 1/4 cup |
| Grated Parmesan cheese | 1/4 cup |
| Garlic, minced | 2 cloves |
| Worcestershire sauce | 1 tsp. |
| Old Bay seasoning | 1 tsp. |
| Crab meat | 1 lb. |
| Chopped green onions | 1/4 cup |
| Salt | to taste |
| Pepper | to taste |
| Crackers or toasted bread | for serving |
Instructions:
Preheat oven to 375°F.
In a large bowl, mix together the cream cheese, sour cream, mayonnaise, Parmesan cheese, garlic, Worcestershire sauce, and Old Bay seasoning.
Fold in the crab meat and green onions. Season with salt and pepper to taste.
Transfer the mixture to a 9-inch baking dish and bake for 20-25 minutes, or until the dip is hot and bubbly.
Serve with crackers or toasted bread.
This Spicy Crab Dip is sure to be a hit at your next party or gathering. It's easy to make, delicious, and the perfect addition to any spread of appetizers. The creamy mixture of cream cheese, sour cream, mayonnaise, and Parmesan cheese, combined with the flavor of crab meat and spices, will leave your guests reaching for more. So, why wait? Try this recipe today and enjoy the delicious taste of crab in every bite!