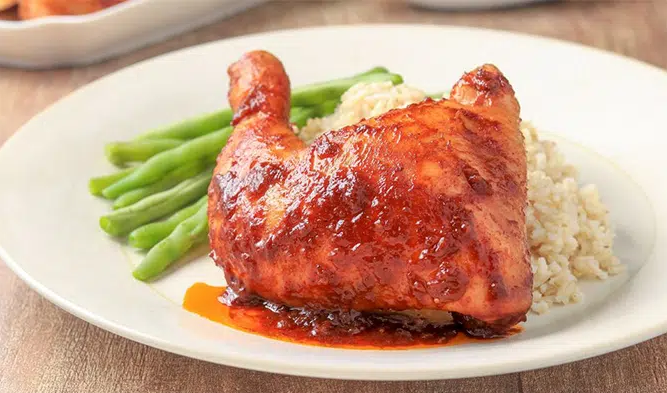 Cook chicken thighs are one of the simplest and tastiest dishes, it is very popular and does not take too long to be ready. You can serve these ch thighs with rice or sautéed vegetables.
Ingredients :
4 chicken thighs
2 onions
1 glass of water
1 teaspoon oil
Salt and pepper
READ MORE: Rhubarb Crumble Cake
Preparation :
Peel and slice the onions, then put them in the cooker bowl with the oil and sauté until browned.
Add the ch thighs and brown them on all sides, then add the water, salt, and pepper and mix well.
Start rapid cooking under pressure for 15 minutes, then serve the cooked ch thighs at the end of the program with rice or sautéed vegetables.