Chicken
Chicken in a pan with garlic and parsley
Chicken in a pan with garlic and parsley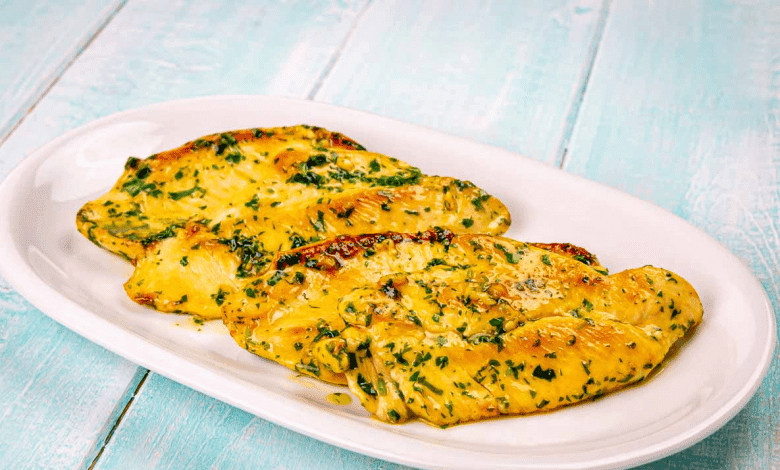 Chicken in a pan with garlic and parsley
Chicken in a pan with garlic and parsley is a delicious and delicious second course. Continue reading for the presentation of the dish!
Presentation
This is a quick recipe that will allow you to transform the classic chicken breast into a second dish rich in flavor and fragrance. Just a few ingredients and a short cooking time are enough to bring a tasty and delicious dish to the table. The idea came to me watching an episode of Below the Deck in which chef Adam Glick prepared, for a quick lunch, slices of chicken breast cooked in butter and flavored with garlic, herbs, and aromatic herbs.
A dish certainly not light but certainly tasty and good even served warm. I then tried to replicate the dish at home, relieving it a little from the industrial quantity of butter that is usually found in American recipes. This second dish in any case turned out to be really good and, despite the intense aroma that spread throughout the house, the taste of garlic was perceptible on the palate, but absolutely not annoying.
How to prepare the chicken breast in a pan, with butter, garlic, parsley, and lemon
Chicken in a pan with garlic and parsley
A fast, tasty, and fragrant second course of meat. A lunch-saving or dinner-saving recipe perfect for when you are running out of time.
Instructions
Finely chop the parsley.

Brown the chicken slices in a hot pan with a drizzle of oil. Turn them until they are well browned on both sides (this will take about 5-10 minutes).

Add the butter and two cloves of garlic squeezed with the garlic press (see on Amazon). Continue cooking with the stove on low heat for a couple of minutes (so as to attenuate the intense aroma of the garlic).

Add the parsley, and the juice of half a lemon and turn the chicken slices several times to make the sauce adhere well.

Transfer to plates and serve.