Chicken
Guinness Chicken Strips
Guinness Chicken Strips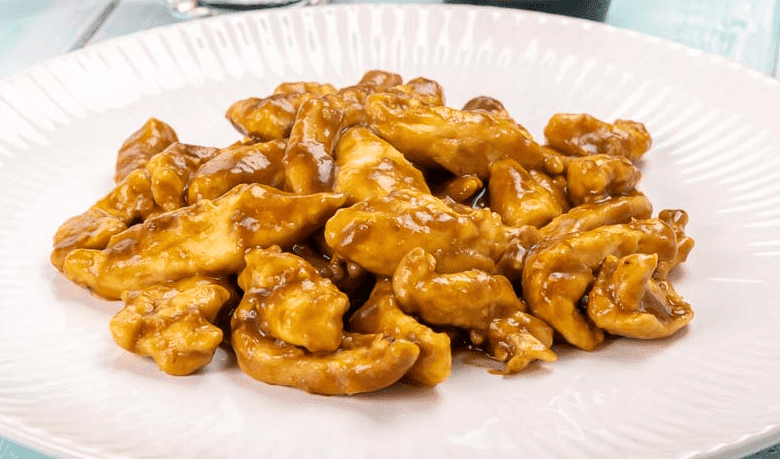 Guinness Chicken Strips
I cooked the chicken strips not with the classic canned Guinness but with the Special Export in the bottle, much more full-bodied. Continue reading for the presentation of the dish!
Presentation
I think all have tasted Guinness at one time or another. Usually, this famous Irish drink is either loved or hated. Actually, I belong more to the second faction as I prefer the more amiable drinks. The Guinness special export, however, is much more full-bodied than the classic, I don't mind at all. That's why I decided to use it for today's recipe. The goal was to flavor the chicken breast meat which, let's face it, is not that it shines for taste and character. After having tasted these strips, I can say that I have hit the mark. The result is the second dish of meat that is really tasty and simple to prepare.
NB: 
The Special Export is sweeter than the traditional Guinness but still leaves a bitter aftertaste to the meat. Wherever you like that aftertaste (or if you taste the Sacchetti together with a Guinness) follow the recipe as it is. If you prefer sweeter dishes, add a tablespoon of honey to the drink before it's done cooking.
Whenever you like this kind of recipe, don't miss one of the chicken strips with lemon and one of the strips with peppers and olives. If you want something more traditional, go to the recipe for fried chicken legs (Mediterranean style).
Are you looking for other dishes with a drink, take a look at the recipe for chicken legs with a drink and that of ribs with a drink.
How to prepare the Guinness chicken strips
Guinness chicken strips
A second dish very easy to prepare is flavored with the most famous Irish drinks.
Instructions
Cut the chicken slices into strips about 1.5 cm wide.

Flour the chicken strips.

Brown the chicken strips in a pan with a drizzle of oil for a few minutes (turning them often).

Add the drink and cover the pan with the lid. Continue cooking for about 15 minutes, turning the strips from time to time. NB: if you don't like dishes with a slightly bitter taste, you can add a spoonful of honey at this stage of cooking.

Remove the lid and check the density of the sauce. If it is too liquid, let it shrink on the stove for a few minutes over moderate heat (turning the rags often).

Transfer to plates and serve the Guinness chicken strips.