Baking
Simple Banana Chocolate Muffins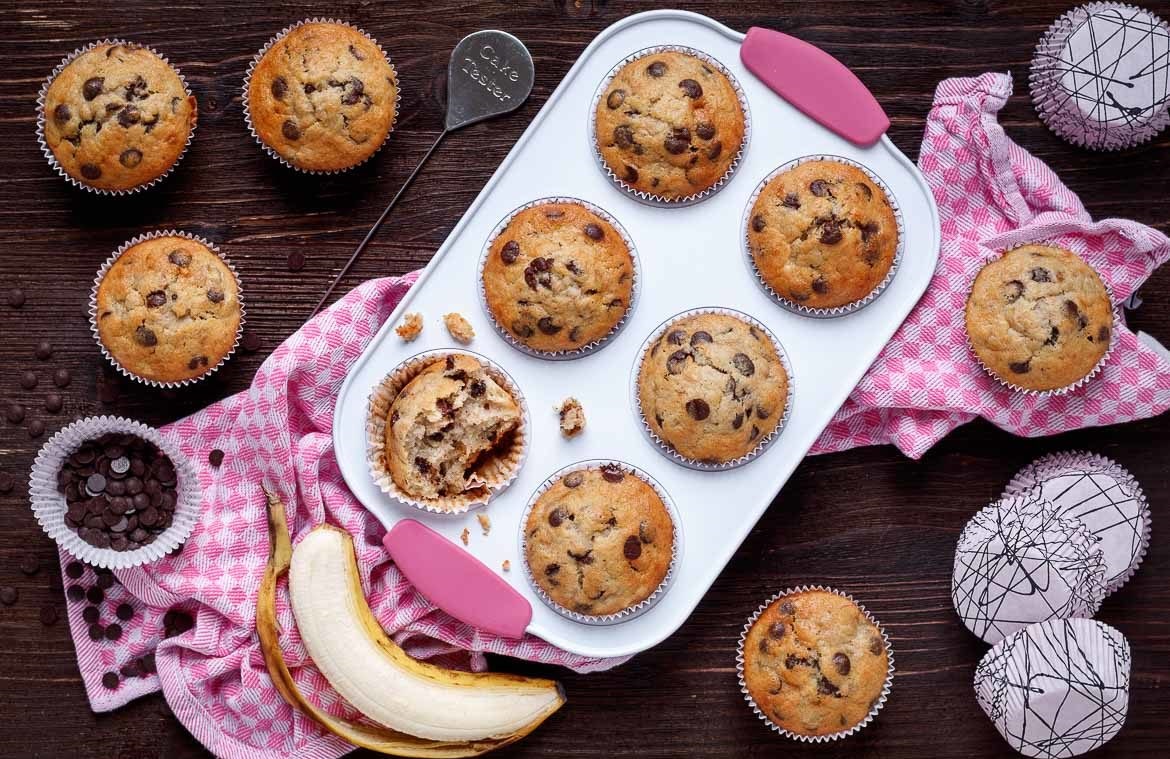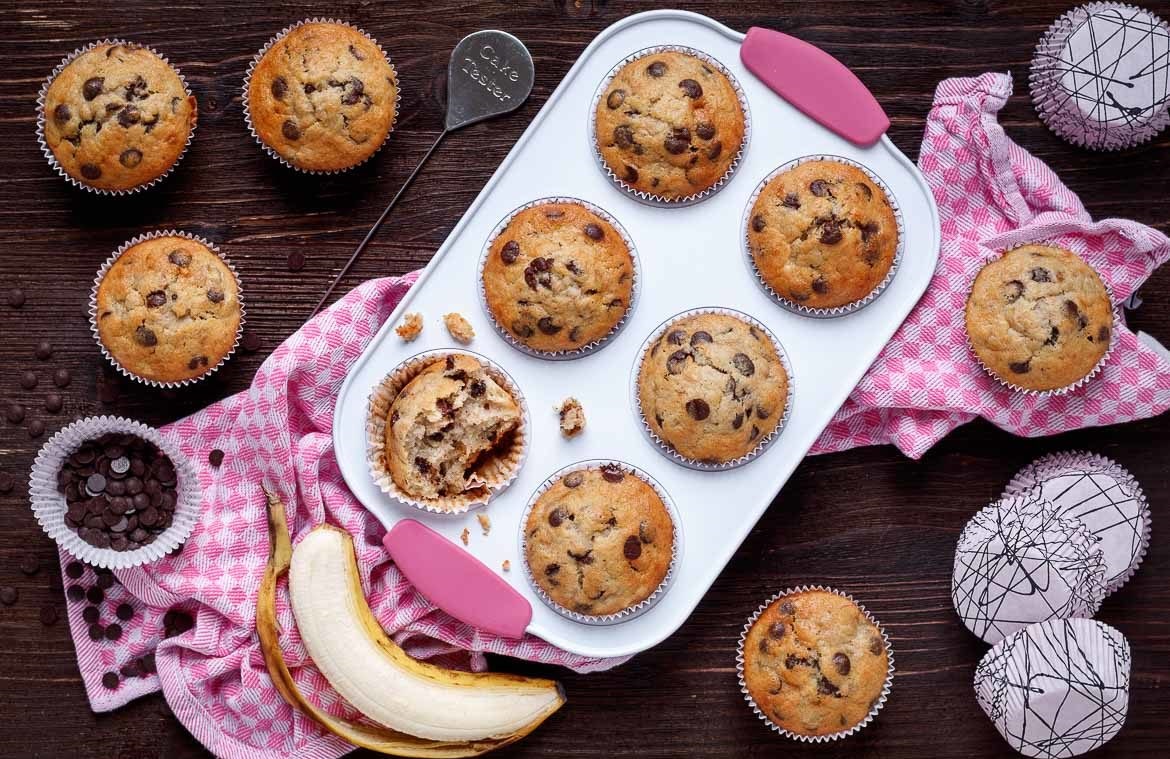 Did I even mention that with the motherhood the banana has taken a tremendous place in my life? No? I'm surprised, because bananas are a welcome permanent guest in our fruit basket. I did not like bananas until I became a mother.
When you have such a sweet little creature in front of you, you just can not get past the banana. Not only because she is incredibly healthy and good for development. No, but also because it's so unbelievably adorable to watch a baby or toddler munch on a banana.
But life with bananas is an ups and downs. Everyone likes the delicious fruit in a different state, one almost green, the other yellow and another fully ripe and sweet with beautiful brown spots. To take the ideal time of the personally favored degree of maturity is sometimes really an art and also a matter of luck.
THE PERFECT BANANAS RESTS RECOVERY
So it happens that the so popular banana suddenly becomes unpopular and no gaze is appreciated. She ekes out her life in the fruit basket and my pity rises day by day. That's why there's a small handful of emergency prescriptions I have in store, if nothing else remains but further processing into another treat.
Bananas make happy and banana chocolate muffins too!
My banana chocolate muffins are such an emergency variant and delicious too. Because they can be stored well in a food container and gladly for two to three days. My son loves her very much and that's why I give him one or two banana chocolate muffins in the breakfast box for the school. His buddy is happy when he can dust one and I'm happy too.
Maybe you have just ripe bananas in the fruit basket, which you do not like so much and already have slight spots. Then my banana chocolate muffins may be a way to process them. The perfect bananas leftover just .
---
Simple Banana Chocolate Muffins
PREPARATION 15 minutes PREPARATION 20 minutes TIME TOTAL 35 minutes
---
INGREDIENTS
YOU NEED A MUFFIN SHEET WITH 12 BOLTS AND 12 MUFFIN PAPER BAGS
4 bananas, ripe to very ripe – means, brown to black spots would be great
2 eggs – size M
190 g of flour
130 g of sugar
100 g chocolate drops – Alternatively chopped chocolate, grated chocolate
80 ml vegetable oil, neutral – eg rapeseed oil, sunflower oil
1 1/2 teaspoon baking powder
---
MANUAL
1.First, you heat up your oven to 180 degrees top / bottom heat .
2.Now you mix in a bowl the flour , with the baking powder and the chocolate droplets.  On a plate you crush the bananas with a fork .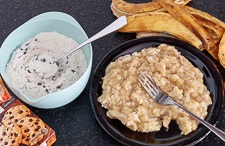 3.In a bowl you also whisk with a fork , the two eggs and stir in connection  with the whorls of the hand mixer or food processor to sugar and vegetable oil at.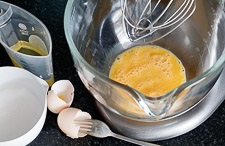 4.Now you just stir up the crushed bananas .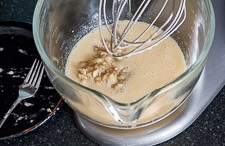 5.Afterwards, stir the flour mixture under the egg and banana mixture .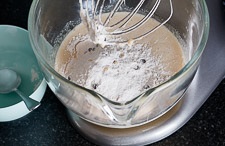 6.Now lay out the 12mm muffin tray with the paper baking cups and spread the dough in it. TIP: If you fill up to about 0.5 cm to the upper edge, you come evenly and well with the dough.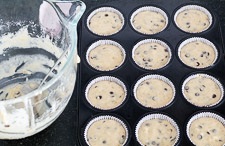 7.The muffins in preheated oven on the middle rack for 20 to 25 minutes to bake. I wish you a sweet appetite.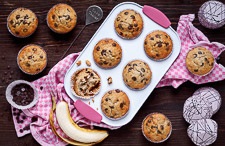 ---
WHAT DO YOU MEAN?
Did you try the recipe once? How do you find it? I am always happy about praise, friendly criticism or your tips and experiences. Let us stay in the exchange via the comment function below. I would be happy.