Baking
PANCAKE WITH RASPBERRIES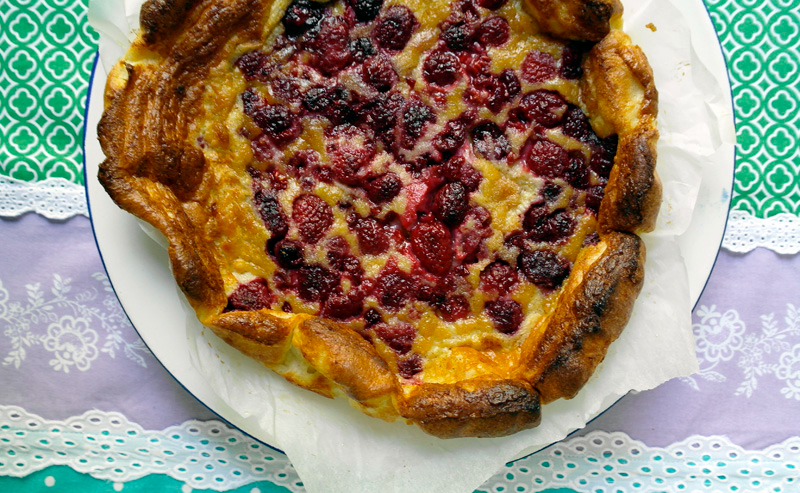 PANCAKE WITH RASPBERRIES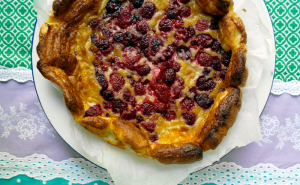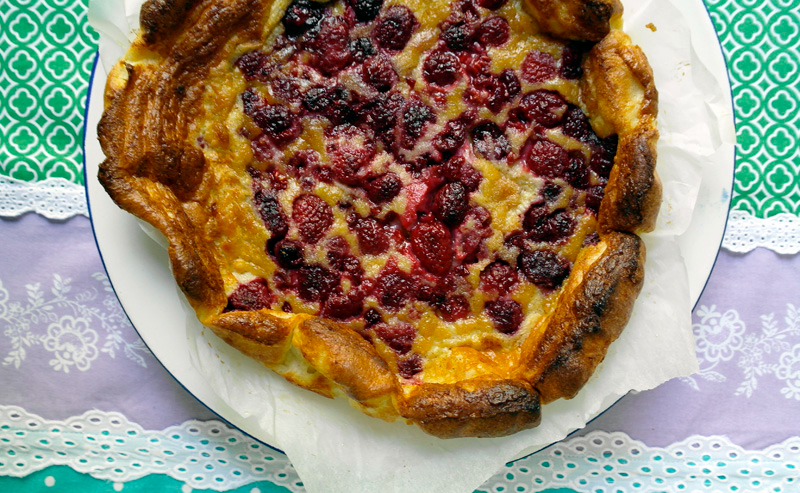 Guys, I can tell you – this week has been really tough. A major project that we have been working on for months is in the final phase. 1000 things have to happen at the same time, texts have to be proofread very carefully and tiny 10-digit article numbers have to be checked. At least one e-mail comes in every working minute. At the same time there are film projects, advertisements, events … Uffizi! Today I had a moment where I gave in to the extremely tempting thought of going to the bathroom to cry for a moment. Or to scream.
Guys, I really have to say that I had an absolutely crazy week. A quite important project – we had worked on the last few months – gets into its last hot phase. There are thousands of things to manage at the same time, checking copytext and complex product codes, getting tons of emails every minute… Uhhhh. Today there was a moment where I was just thinking about hiding in the washroom for a little cry. Or shout.
But as always, everything will eventually pass, all e-mails have been processed, solutions found, the customer served. Now I'm lying here at home on the couch with my favorite glass of rosé and I'm really, really looking forward to the weekend. I am wildly determined to make things really nice for us – no stress, no obligations, just lots of air, sun and … good food! Tomorrow morningFor example, today we welcome Saturday with a very simple soul food breakfast: Finnish pancakes with raspberries.
But of course every hard day comes to an end. Finally we got everything done, managed a lot of stuff, served the client. And now I'm actually lying on my sofa, having a glass of my favorite Rosé and looking really forward to a relaxing and amazing weekend with a lot of sun, fresh air … and of course good food!TomorrowThis morning we will have a simple soul food breakfast to welcome a hopefully beautiful Saturday morning: Finnish Pankake with Raspberries.
The boys love pancakes more than anything. Up until now I've always shied away from making pancakes a bit. First the dough has to swell, then you stand at the stove forever, the first pancake is always too pale or burns. You put tons of butter in the pan so that things get nice and brown and you smoke the whole kitchen.
My loved ones are really into pancakes. But to be honest, pancakes are not my favorite. First, the dough has to rest for a while, then one has to spend a lot of time baking every single pancake in a pan (of course). And I'm not sure if it's just my personal thing – but the first pancake is always rawish or burned. You have to use tons of butter and in the end, your kitchen smells like a charburner's cabin.
But ever since I found this recipe on the magical Finnish blog Resipi, I too have fallen in love with pancakes. The great thing: The thin dough is only briefly stirred together (without baking powder) and then – sprinkled with raspberries and brown sugar – easily baked in the oven.
But after discovering this great recipe on the awesome Finnish Blog Resipi , I`m really in love with pancakes. It's amazing: mix a few ingredients to become a quite fluid dough, sprinkle some frozen raspberries and a little bit of brown sugar on it and place it into the oven. That's it!
And how he bakes! And how it smells! First nothing happens for a long time and then the edges suddenly become wonderfully airy and crispy, while the pancake stays very moist on the inside. The baked raspberries are a hit. Thanks for this rediscovery  Ijan, Faiz and Mikael !
Look at this golden-brown, doughy and awesome little something. Our family loves it. Thanks a lot for bringing pancakes back to our kitchen, Ijan, Faiz and Mikael !
Here's how to make a small family pancake for breakfast:
Preheat the oven to 200 degrees .
In a bowl , mix 500 ml milk with 130 g flour , 2 eggs , 60 g melted butter , 2 teaspoons sugar , 1 level teaspoon ground vanilla and  a pinch of salt with a wooden spoon or whisk.
Line a round tart or cake tin with parchment paper and pour in the batter. Sprinkle 100 g frozen raspberries and 2 tablespoons sugar on the dough. Bake in the oven for about 35-40 minutes until the edges are clearly risen and golden brown. If the edges get too dark, reduce the temperature to 170 degrees.
Take out of the oven and let cool down a bit. Sprinkle with some icing sugar to taste and serve with berries, for example.
Serves a small family for breakfast:
Preheat the oven to 200 degrees (°C).
Mix 500ml milk , 1 cup normal flour , 2 eggs , 1/4 cup melted butter , 2 tsp brown sugar , 1 tsp ground vanilla and a pinch of salt in a bowl. Use a wooden spoon or an egg whip. Pour the mixture into a baking dish lined with parchment paper. Sprinkle with 100 g frozen raspberries and 2 tbs brown sugar . Bake for 40 minutes. When the pancake gets dark, reduce the temperature to 170 degrees.
Remove from oven and allow to cool for a few minutes. Sprinkle with powdered sugar to taste and serve eg with mixed berries.
Tip: The pancake also tastes great cold. Serve it as a dessert or with coffee with vanilla ice cream, Greek yoghurt or quark.
Tip: Serve the pancake chilled. It's delicious for dessert as well as for afternoon coffee table. Try it with vanilla ice cream, Greek yogurt or curd cheese with fruits.